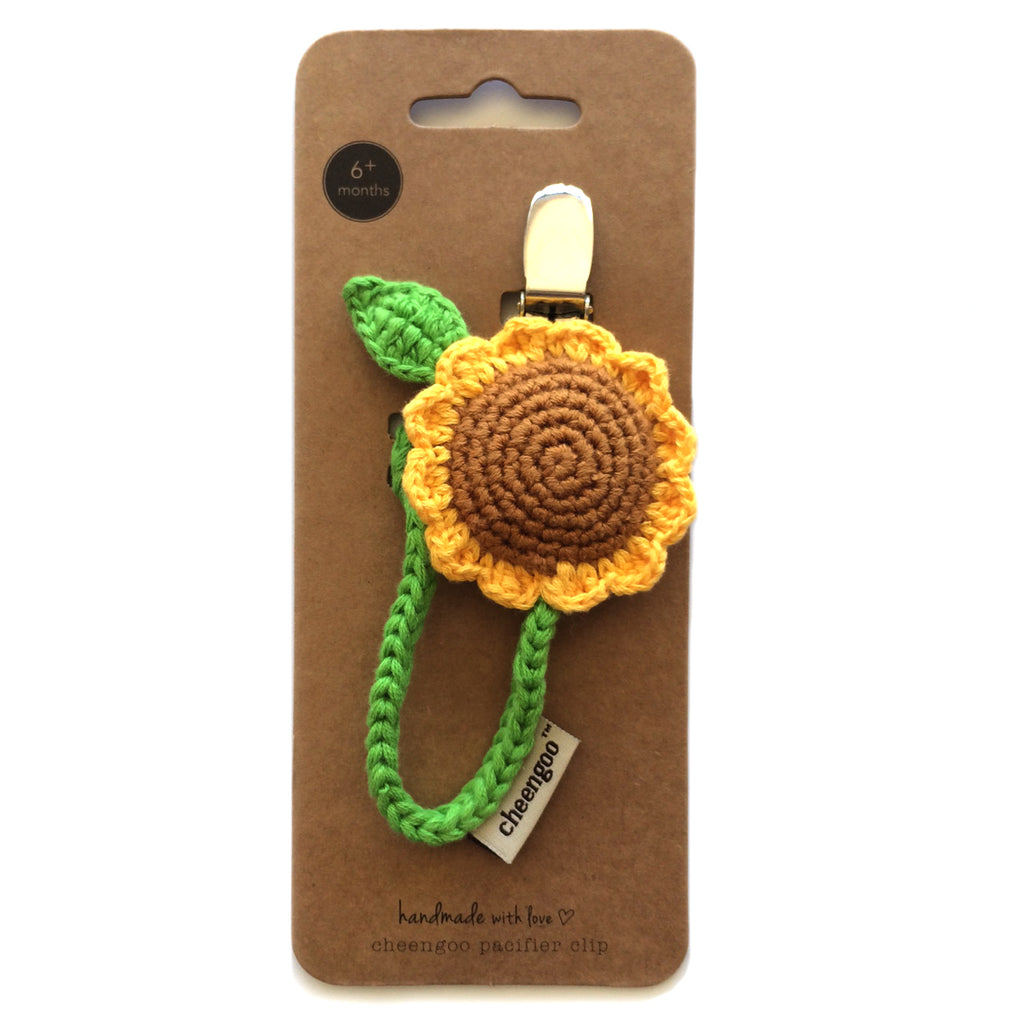 Sunflower pacifier clip
$12.00
"Keep your baby's pacifier or teether toy clean and away from the floor by attaching directly to their clothing.
Care Instructions: Wash with warm soapy water and hang dry. Wipe metal clip dry immediately after washing.
Made with 100% cotton yarn, stuffed with eco-friendly PLA corn fiberfill, lead free and nickel free metal clip
Designed in San Francisco, CA"